Azuni Gold Athena Disc Necklace
"Length of chain" is a required field.
You must enter at least 1 characters for "INITIALS".
This beautiful long boho necklace from Azuni transports you back to ancient times. Hand textured 24k gold plated plated discs discs are interspersed with semi-precious apatite stones and golden beads, creating a stunning effect.
The necklace measures 180cm from end to end and fastens with a lobster catch, by an Azuni flower charm. This necklace can be worn long or wrapped around your neck or arm to create versatile looks every time you wear it.
Out of stock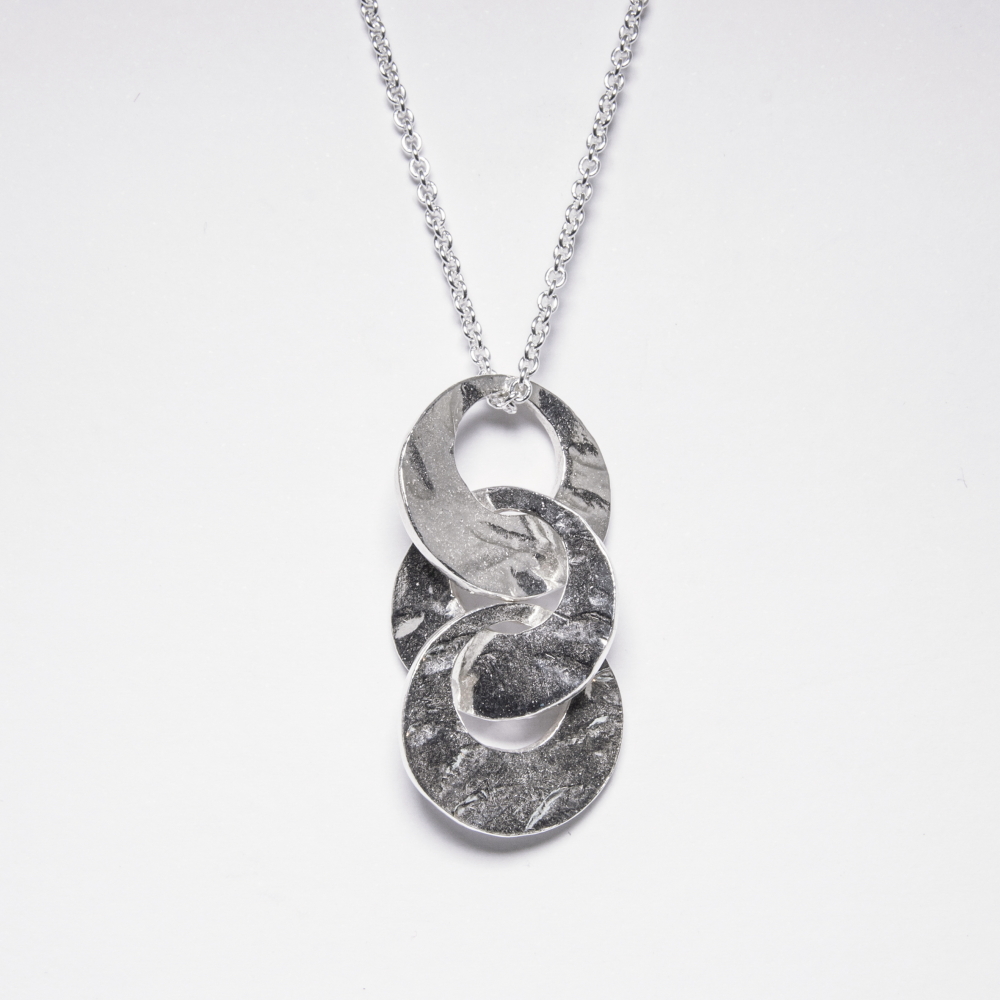 Quickview
NECKLACES
Sterling silver Air-O rings which are hammered to texture with cut out holes which are off centre. These 3 rings sit on a sterling silver chain. The rings can be joined together by the necklace or sit on the chain one by one as a hanging pendant.
£

85.00