Gold Watch Chain Necklace by Tilly Sveaas
A really lovely every day necklace based on the old Albert Chain. It sits perfectly with an open shirt or nestled comfortably over a thin woollen polo neck.
It's hand made in bronze and gold plated with 2 microns of 18K gold in Birmingham. The quality of the workmanship is second to none and we offer a 2 year guarantee for the plating. We do however advise, avoiding direct contact with water, perfumes and lotions. The chain measures 42cm's in length.
Watch chain bracelet also available!
Out of stock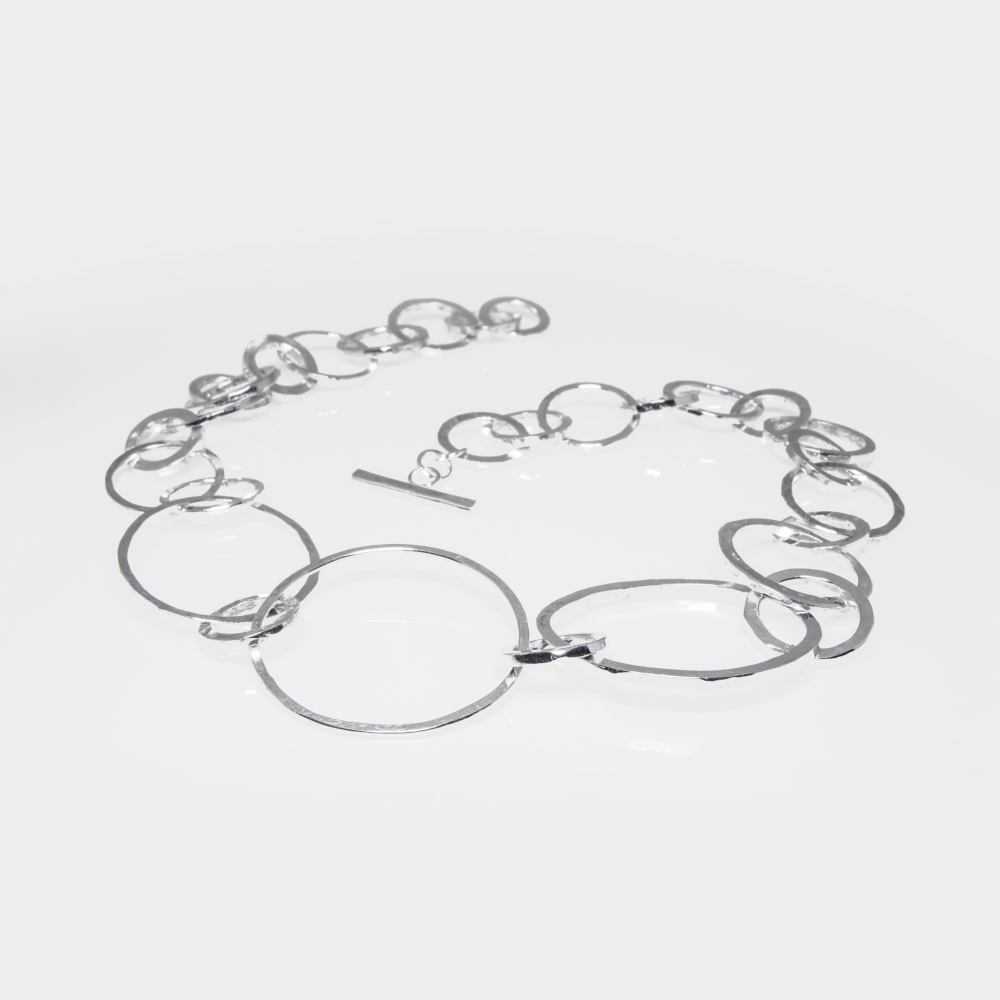 Quickview
NECKLACES
Bespoke jewellery by Castle Collection. This stunning sterling silver necklace is made up with different size hoops, each one hand made, hammered to texture and joined to create this beautiful all occasion necklace.  This is a special piece of jewellery and has that unique feel. Lovingly handmade in the UK.
£

195.00