SCREAM PRETTY WHITE OPAL HEART NECKLACE WITH SLIDER CLASP
Finishes: 18ct Gold Plated
Dimensions: Heart Charm: 19x17x2mm
Chain: Adjustable with Slider Clasp, Maximum chain length is 63cm
Heart Centre: Synthetic sun & ice white opal
Metal: Brass
Add gorgeous shimmery white tones to your outfit with this stunning white opal heart necklace with slider clasp. The heart shaped charm features a stunning synthetic sun and ice white opal that reflects colours of the rainbow as you move. This statement necklace can be worn long or short with the adjustable slider clasp and the smooth flat surface of the white opal heart set off its iridescent white tones beautifully.
Our slider clasps have been especially imported from Italy, and consists of a small bead lined with silicon that is attached a lobster clasp, the silica grips the chain and stays in place once the chain is adjusted to length. You can choose to wear this necklace long, mid-length or short like a choker, with our slider clasp chains it means you can change the length to suit your style – offering maximum versatility.
All Scream Pretty pieces will be beautifully presented in our signature branded packaging.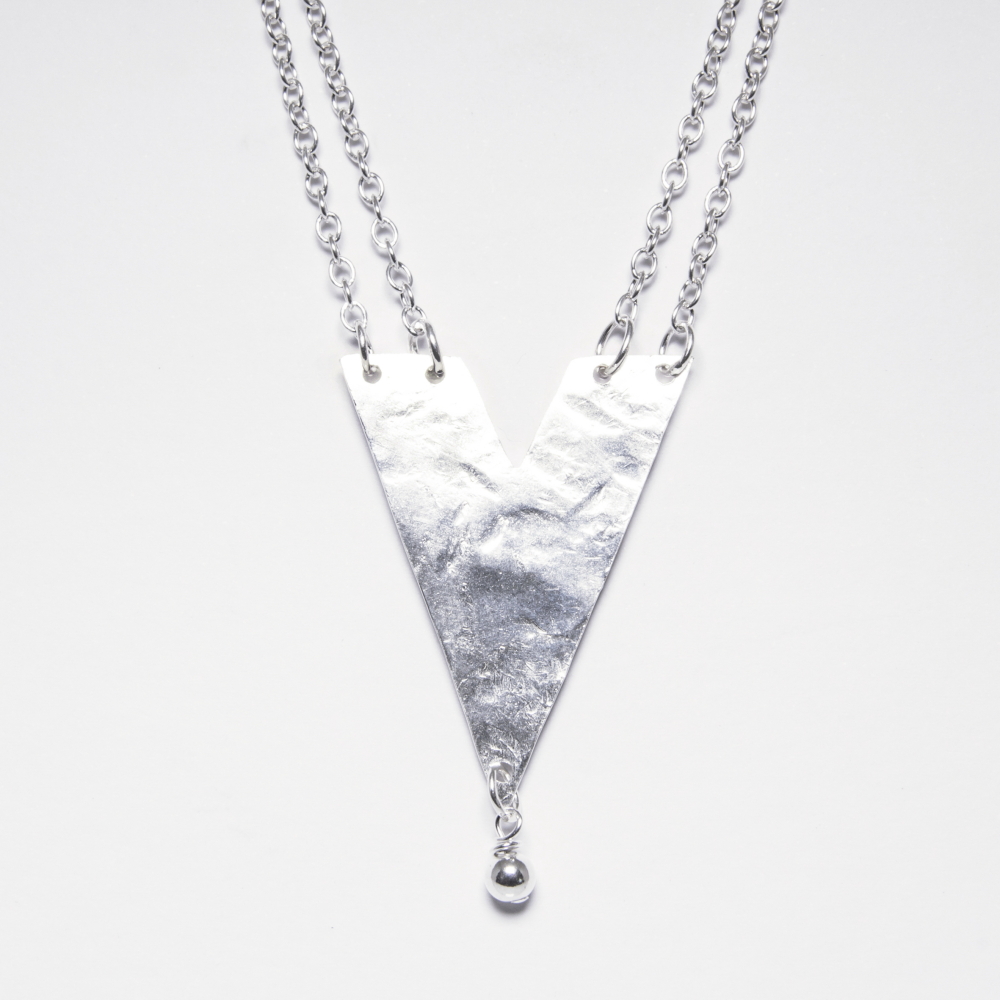 Quickview
NECKLACES
Sterling silver necklace by Castle Collection. Cut from a sterling silver sheet into a triangular pendant and placed on a double silver chain. A lovely addition to the 'Tri' collection which includes a matching ring, bracelet and earrings. Handmade jewellery UK.
£

70.00