Wolf & Moon Alana Necklace in Brass
Elegant pendant necklace made with mirror brass and wood, with brass raindrop tassels.
The distinctive pattern of the shell means each piece is completely unique.
Unique statement jewellery for the independent and curious. These pieces have grown from our love for combining playful geometric shapes with eye-catching materials and colours.
Out of stock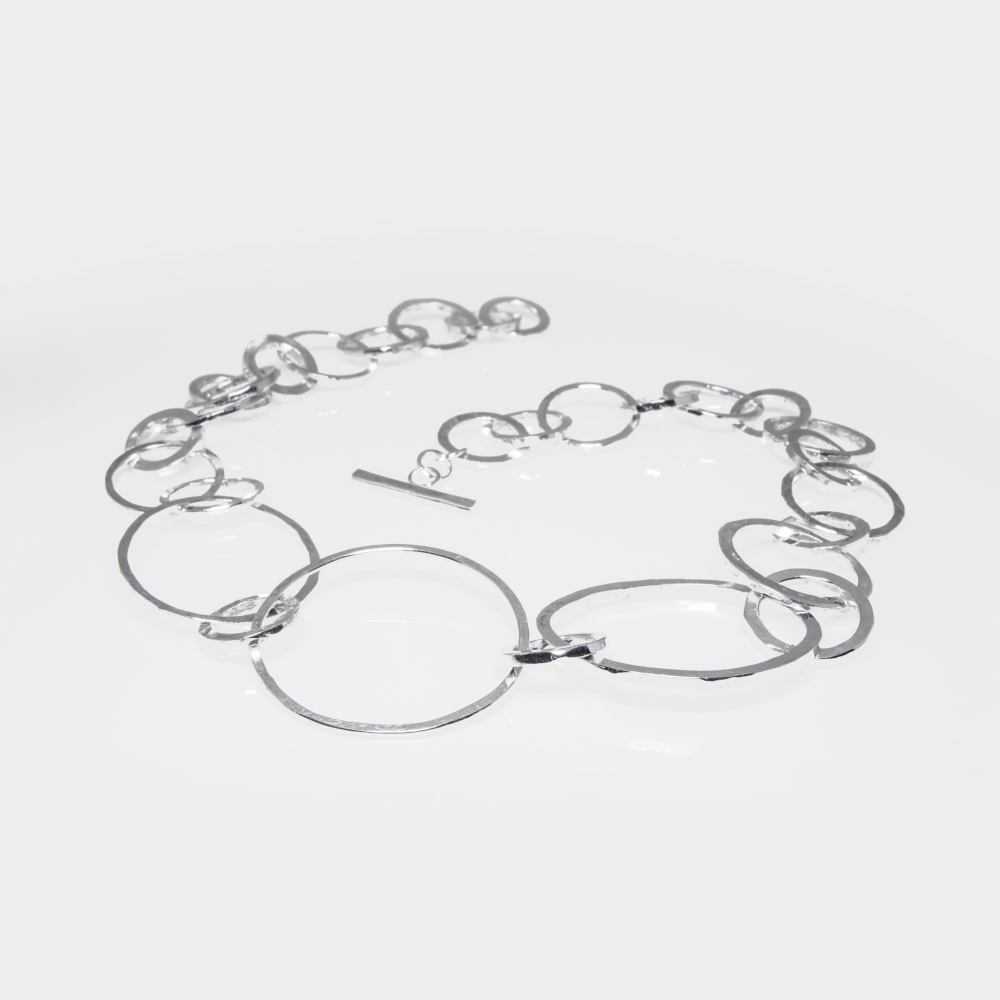 Quickview
NECKLACES
Bespoke jewellery by Castle Collection. This stunning sterling silver necklace is made up with different size hoops, each one hand made, hammered to texture and joined to create this beautiful all occasion necklace.  This is a special piece of jewellery and has that unique feel. Lovingly handmade in the UK.
£

175.00