Word Bangle 80
Personalised jewellery handmade with sterling silver and hand stamped with the words of your choice IE dates, names, quotes or message. Words will be stamped on the front of the bangle.
This beautiful curve fronted bangle measures 6mm wide has been hammered to texture.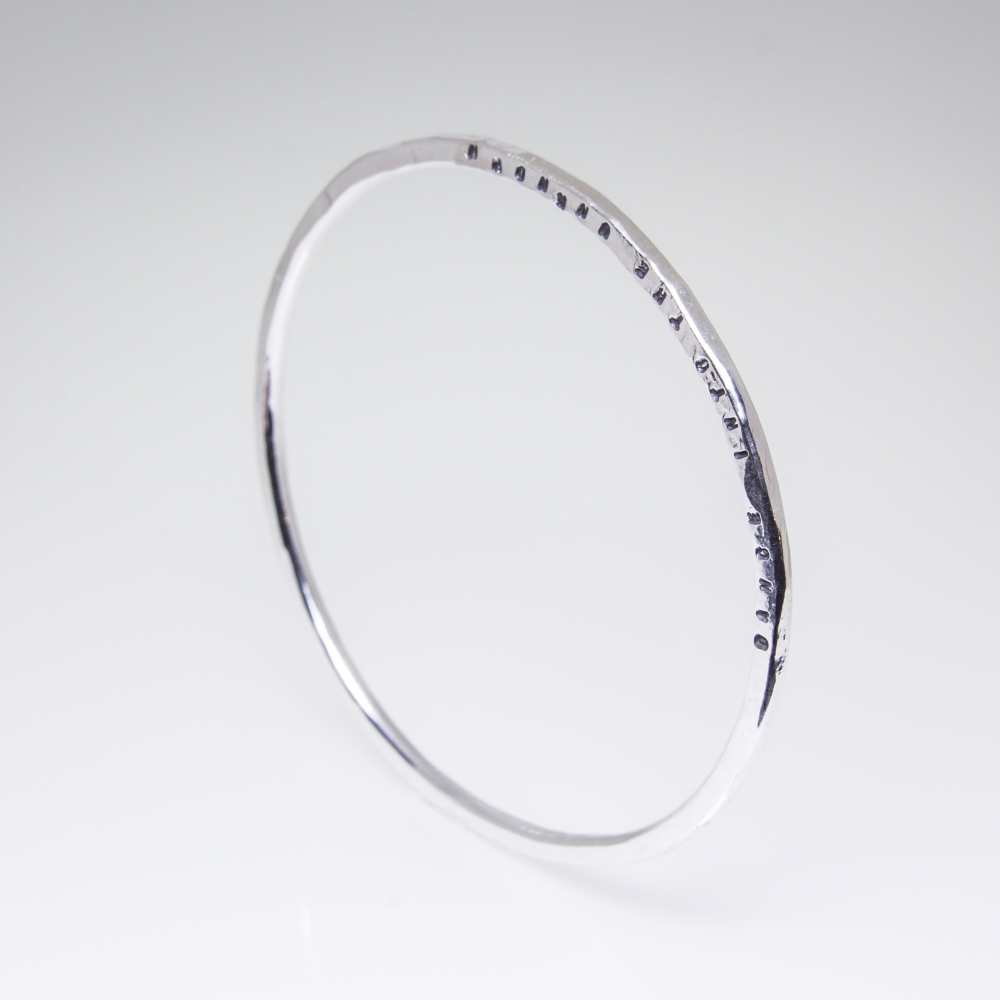 Quickview
BANGLES & CUFFS
Sterling silver personalised bangle hammered flat. Create a bespoke gift for loved ones by adding words, date or messages to the side of the bangle. This round wire bangle measures 3mm wide. Handmade jewellery made in the UK by Castle Collection.
£

66.00