Sugar Skull Pendant in Silver by Carter Gore
Inspired by the Mexican holiday, Day Of The Dead – with its infamous colour, costumes and carnival, our very own Sugar Skull features fine lines of detail to replicate traditional Día de los Muertos make up and masks. Drawn with quintessential flower eyes for an authentic La Calavera Catrina take, wear it to represent a soul you keep close to you. Or wear it to celebrate life. Or, ya know, wear it just it because you love it.
The pendants are made right here in Britain, drawn by hand and cut with a big old laser. They're made of solid 925 Sterling Silver and polished by hand.
22.5mm x 1mm
Out of stock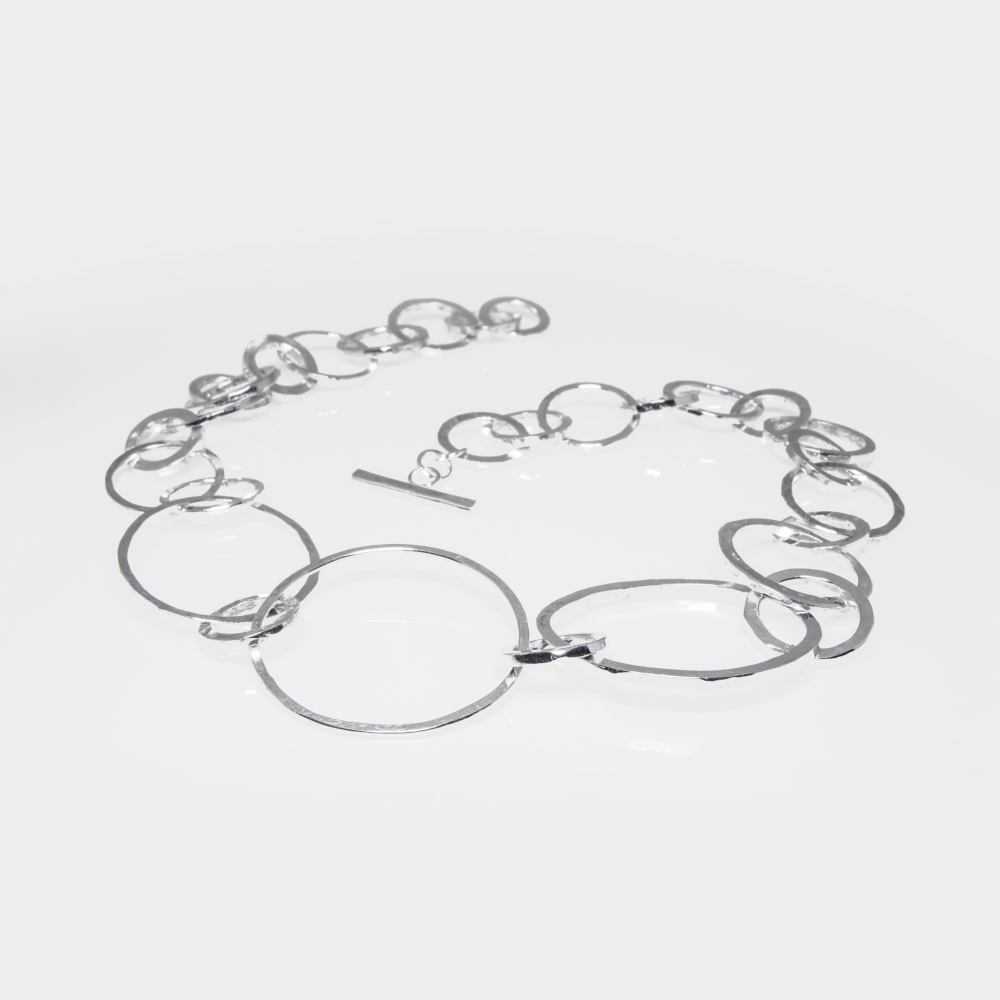 Quickview
NECKLACES
Bespoke jewellery by Castle Collection. This stunning sterling silver necklace is made up with different size hoops, each one hand made, hammered to texture and joined to create this beautiful all occasion necklace.  This is a special piece of jewellery and has that unique feel. Lovingly handmade in the UK.
£

195.00