Wing Pendant by Carter Gore
Take these broken wings and learn to fly. (We're gonna go ahead and say it – most underrated Beatles song of all time). Angels, healing or rising from the ashes, you name it – our wing has been known to symbolise it for our customers. In a soft, feminine sweep of a curve, it's flecked with our signature Cartergore hearts and impeccable detail.
Silver pendant (large): £110.00
32.5mm x 1mm
On a 30″ diamond cut ball chain
Out of stock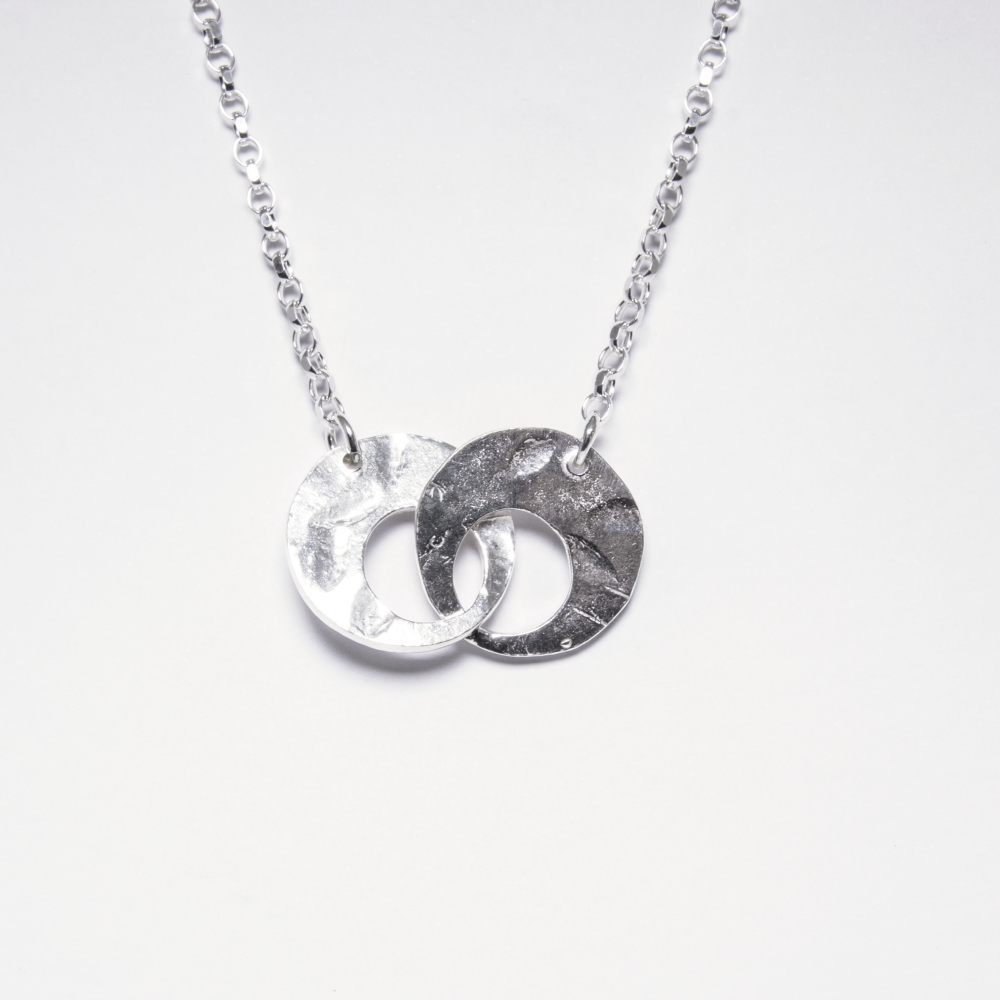 Quickview
NECKLACES
Sterling silver Air-O rings which are hammered to texture with cut out holes which are off centre. These 2 rings sit on a sterling silver chain. The rings can be joined together by the necklace or sit on the chain one by one as a hanging pendant.
£

70.00