Hoop Word Necklace
"Length of chain" is a required field.
£35.00
Rated 5.00 out of 5
Personalised ring which has been hammered to texture and flattened. Lovingly handmade in the United Kingdom with sterling silver and hand stamped with words of your choice of names, dates, quotes or a message (up to 6 words).
This beautiful round wire ring sits perfectly on a 16-18 inch silver chain.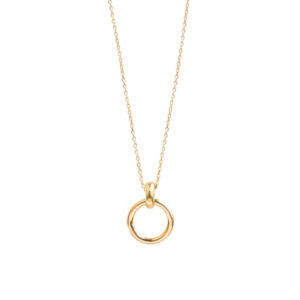 Quickview
NECKLACES
This super cute gold eternity ring measures 1.5cm in width and 1.75cm in length It hangs on a sterling silver trace chain that has been plated in 23.5k gold, as has the ring.
£

72.00