Word Bangle 153
Personalised bracelet by Castle Collection. Create a unique piece of jewellery by stamping any words, dates, messages, quotes onto the bangle. The words will be stamped on the front of the bangle. This 7mm solid silver flat fronted bangle is beautifully handmade and hammered to texture.
Perfect gift ideas for male or female.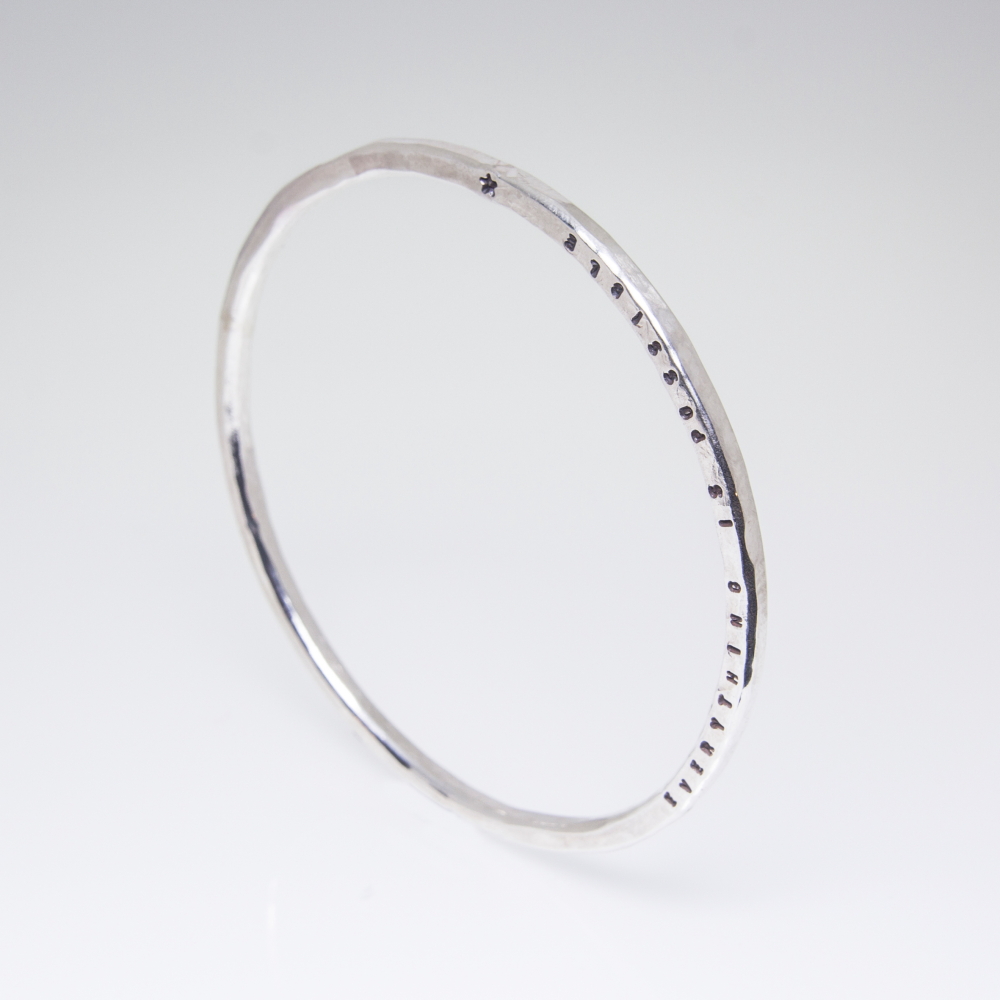 Quickview
BANGLES & CUFFS
Personalised silver jewellery by Castle Collection. A beautifully handmade sterling silver message bracelet. Personalise bracelet with hand stamped words of your choice IE dates, names, quotes or messages. Words will be stamped on the side of the bangle. 3.5mm round wire bangle which has been hammered to texture. Perfect gift ideas by Castle Collection.
£

81.00